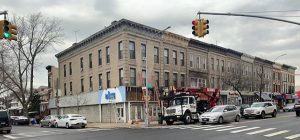 Dime Bank on 3rd ave is closed.
Where is the Merchant Association and BID committee? NO WHERE!
We went to the bank and said goodby to all employees before they closed – did the BID or merchant association give a damn? – NO!!!!
Will the BID or merchant association pay the rent and taxes UNTIL this building is rented? – NO
FACTS – No corporation SHOULD EVER support a TAX on property owners and businesses IF they will NEVER pay for the TAX they advocate!
A BID is a tax!A BID produces nothing!

We received another 4 NO votes this weekend!

Register for the FREE business advertising web site:www.BIBNY.ORG
We have better, NO TAX solutions!
VOTE NO to the 3rd ave BID tax! www.nobidon3rdave.com